If you follow me on Twitter, you may have seen my commentary last Thursday regarding the idea of what I've dubbed "hashtag holidays" within the beer community. During the past couple years, such holidays – #IPADay, #StoutDay, #SourBeerDay – have spread like wildfire. These "events" were created as a means of spreading the word about respective styles and creating new craft beer fans by introducing them to "misunderstood" styles of beer.
What these days actually do is serve as a way for people who are already fans of the style to enjoy a an IPA or a stout or a sour, and in the process earn an Untappd badge. (Guilty as charged, by the way.) They're marketed as days to help bring people into the flock and give people the chance to really appreciate a specific style.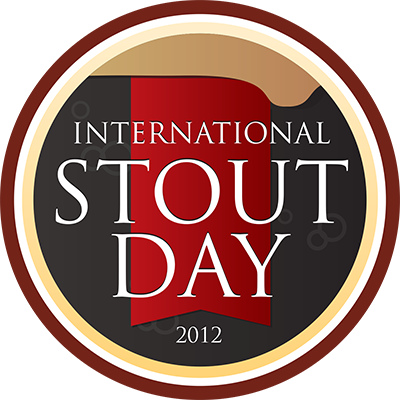 The thing is, these styles that are marketed as "misunderstood" are pretty well known already. IPAs and imperial/double IPAs are one of the most popular styles in craft beers. EVERY brewery has an IPA and people go nuts whenever rare or small-release DIPAs come out. Same goes for stouts, which are also incredibly popular. Clearly the people who create these days haven't seen the lines for a Hunahpu Day, or a Dark Lord Day, or a Sexual Chocolate release.
Are these made-up celebrations effective in hooking new people? There's no evidence to suggest that. I'm sure somebody gets their friend to try the respective style on its respective day, but there's nothing to show these days do anything to convert people en mass.
Here's what CraftBeer.com said about this year's IPA Day:
IPA Day is not the brainchild of a corporate marketing machine, nor is it meant to serve any particular beer brand. IPA Day is opportunity for all breweries, bloggers, businesses and consumers to connect and share their love of craft beer. It is an opportunity for the entire craft beer culture to combine forces and advocate craft beer through increased education and global awareness.
Here's my thing: Don't people do this every day already? Twitter, Facebook, blog posts … they're all ways of helping to spread the word already. There's already a wealth of awareness of these styles.
So what's the point of creating and pushes these days? In my opinion, boosting the egos of their creators. If you want to come up with a random hashtag related to beer, go for it. It's an innocuous gesture and no one gets hurt in the process. But what irks me is when people market one of these fabricated celebrations and then can't handle criticism of them. If I go on Twitter and say I think a fabricated holiday is stupid, so what? Ignore me. It's easy enough. But to berate someone and then go on to insult them is so self-righteous and shows a lot of highfalutin self-worth.
Being an Internet celebrity doesn't make you special. It doesn't make you any more important than the countless other numbers of beer bloggers, reviewers, tweeters and so on. I like to drink beer and write about it. That's it. I don't think I'm any more important than the next guy, and I sure wouldn't have the ego to think I can designate beer-specific days and not have people think it's a ridiculous concept.
As a certain "craft beer evangelist" behind one of these days said on Twitter last Thursday, "Some people think that social media … gives them this false sense of power and security."
Isn't that the truth.